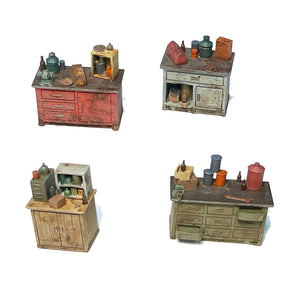 Set of 4 O Scale assorted work cabinets . Add to the clutter of a garage, machine shop or just about any industrial scene on your layout or diorama.
Look at that detail! Only 3D resin printing can create this level of detail. 
Unpainted Resin, requires priming  and some cleanup as you would with metal castings.