Cookson Soap Co. HO Scale Background Kit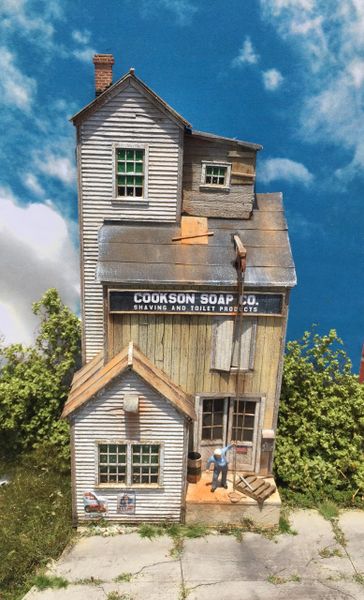 Cookson Soap Co. HO Scale Background Kit
This is a small background flat that can easily fill a gap in your backdrop scenery. The kit features laser cut clapboard and scribed siding, rolled and corrugated roofing, mold injected plastic windows, metal and plastic details, color signs and assembly instructions.
-Kit features a precut black view block that fits rear silhouette of structure that hides the shallow nature of the building.
Footprint:3" wide x 2" deep x 6.6" tall
Figures, scenery and vehicles not included.