SOLD OUT Canal Street Limited Run Kit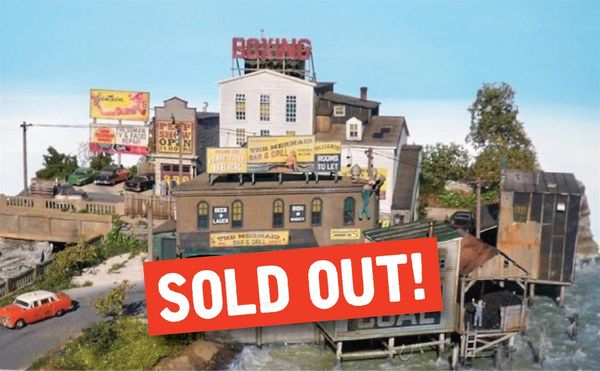 SOLD OUT Canal Street Limited Run Kit


SOLD OUT - 2009
Two streets converge as rail traffic passes above and below. The racket of the waterfront stirs the morning air, as does the low tide. On Canal Street, sailors and long shoremen meet and drink under the scales of a giant mermaid at the Mermaid Bar & Grill. Aside from their home brewed Fish Tail Ale, patrons can enjoy billiards as well as a nights stay upstairs. Across the street Brody & Martin's Marine Paint and Coal keeps small vessels fueled and sound. Around the bend Quint's Fishermens Supplies has everything your fishing boat needs from boots to tholpins. As you head up Third Street, Vernon's Boxing Club looms like a prize fighter. Catch some champion boxing matches or throw yourself in the ring on amatuer night - good luck! And for all you deviant sailor types, sneak into the Orion Theater, a former cinema turned Peep Show. You can't go wrong with a daily matinee or the iced air conditioning to keep this hot spot cool!

* Kit includes detailed assembly instructions, many templates to guide you through construction and numerous color signs. The kit includes metal detail parts, plastic windows and doors by Tichy, scale lumber by NorthEastern Scale Lumber numerous color signs and billboards.

* The overall diorama is 24" x 24"